Why the Reputation of Locum Tenens is Changing for the Better
Locum tenens hasn't always been called that, and versions of it have been around as long as medical practices have existed. Back in the mid-19th century, frontier doctors were the locum tenens doctors of their day, bringing medical services to settlers where towns with services had yet to be established. By the early 20th century, traveling physicians also served many Native American tribes.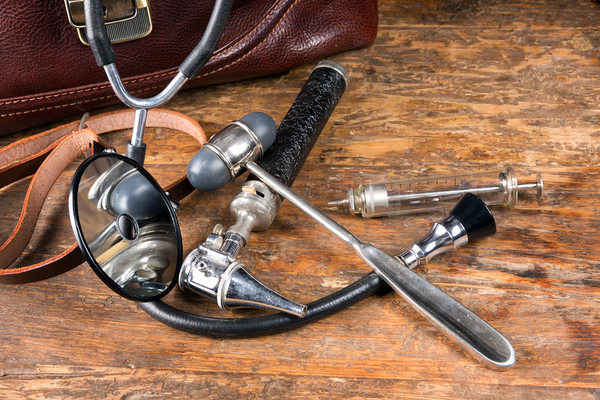 Locum tenens doctors have been around a long time and are respected professionals.
In 1968, Doctors Without Borders was established, taking medical services to wherever they are needed, and around 1970 formal locum tenens arrangements were being created to relieve full-time doctors in rural areas who found it impossible to take time off. It wasn't until 2001 that the National Association of Locum Tenens Organizations (NALTO) was established to promote industry standards and practices for locum tenens.
More recently, medical facilities and physicians have concluded that locum tenens is an important part of the medical services industry, offering physicians a different career option, helping facilities prevent service shortages, and becoming an integral part of the physician recruiting process.
The Old View: Locum Tenens as the End of a "Real" Career
The prevailing view of locum tenens physicians used to be that it was a way for older physicians to ease into retirement. But it didn't take long for younger physicians to discover that working locum tenens could offer them a different medical career than signing on at a hospital or with a physicians' practice. Still, however, it took time for healthcare facilities to see locums physicians as little more than dilettantes, or near-retirees who needed something to do to stave off boredom.
Today's View: Locum Tenens as an Excellent Career Option
Today's new medical graduate can look at locum tenens as a career itself, or as a stepping stone to finding the best traditional medical career. New parents who want predictable hours see locums work as promoting a better work-life balance, and physicians eager to pay off medical school loans sometimes take locum tenens shifts to generate extra income. There are still plenty of older physicians who spend a few years doing locum tenens work before retiring because it can be an excellent way to step down from the demands of a long traditional medical career.
Why Facilities Are Realizing the Value of Locum Tenens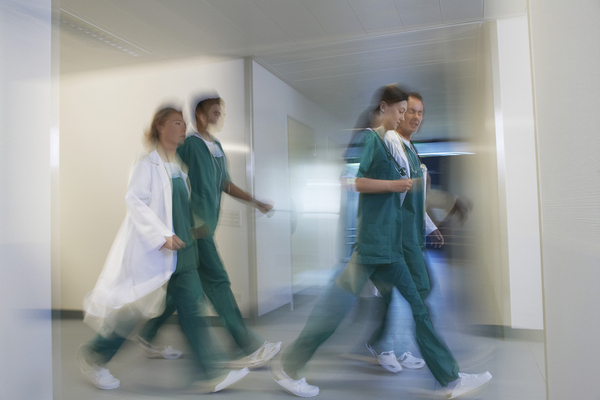 Hospitals and other facilities are discovering the ROI of locum tenens coverage.
It isn't only physicians realizing the many potential benefits of locum tenens work. Hospitals, rural practices, and fast-growing facilities have also discovered that locum tenens physicians can be the key to keeping their revenue cycle on track and ensuring a happier patient population. The rural hospital with a single specialist can hire a specialist locum tenens physician so their regular specialist can take much-needed time off. Likewise, the rural family doctor can bring in a locum tenens physician to fill in during vacations, or during times when the patient load spikes, like a surge in flu cases.
Why Locum Tenens Can Be a Great Choice for Physicians
Not every physician is interested in the traditional medical career that depends upon landing a permanent position with a hospital or practice that will require serious commitment and long hours. In fact, many young physicians aren't quite sure which type of medical career is best for them, and taking locum tenens assignments can help them determine which setting and type of work they prefer. Millennials in particular demand better work-life balance, and locum tenens jobs can help them have that while still practicing medicine.
Locum Tenens as Part of a Recruiting Strategy
Lately, locum tenens is being seen as a critical part of a hospital or practice's recruiting strategy. Hiring mistakes can be expensive, so it's important for facilities to take the time needed to hire the right person for the job. With locum tenens picking up some of the workload, there's less pressure to hire quickly, so it's more likely a physician who is a good fit will be found. And there are cases where serendipity strikes and the locum tenens physician him- or herself turns out to be an excellent addition to a hospital or practice and is hired on a permanent basis.
Medical needs are evolving, and the reputation of locum tenens physicians is changing for the better as both physicians and facilities see the advantages of locums providers. If your facility is expanding, or you want better options for covering existing physician absences, we invite you to click here and see how easy it is to get locums coverage.