How 'Test Drive' Opportunities Turn Into Long Term Success
Physician practices and hospitals face unique challenges when hiring permanent doctors, physician assistants (PAs), and Nurse Practitioners (NPs). Not only can it be difficult to find qualified job candidates, but the consequences of making a bad hiring decision can be disastrous. At the same time, a practice or hospital is often pressed for time, because the longer a clinician job goes unfilled, the harder it is to prevent gaps in patient services.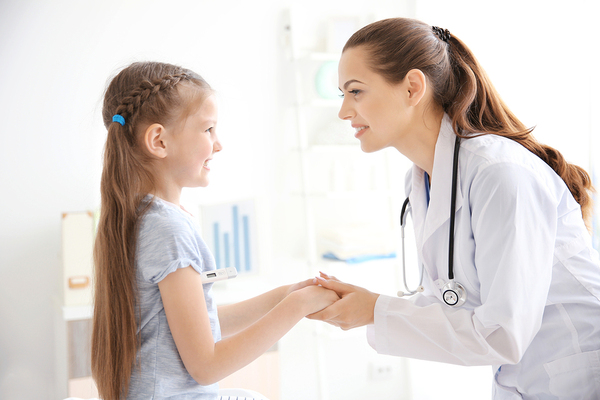 Patients are more likely to choose another physician practice if they can't schedule care services.
That's why more healthcare systems are incorporating locum tenens hiring into their overall employment strategy. It's not considered a last resort anymore, for either healthcare systems or the clinicians who take these jobs. In fact, it can be a smart career move for a clinician, while also helping practices and hospitals make better permanent hiring decisions and maintaining patient services.
Why Healthcare Providers Benefit from Locum Tenens Jobs
Nurse practitioners, doctors, and PAs can benefit from taking locum tenens jobs no matter where they are in their career trajectory. Locum Tenens work allows these professionals to experience a variety of work environments, workflows, and geographic regions – experience that lets them adapt quickly to new circumstances. For the clinician who is unsure of what type of career he or she wants to pursue, spending a few years working locum tenens jobs can make it clear which environments and specialties are the best fit.
Employers Can Prevent Gaps in Services to Patients
When a long-time physician retires from practice or relocates, ensuring continuity of care for his or her patients can be challenging. Sometimes other physicians in the same practice can absorb these patients, but in many cases patient overload forces the hiring of a replacement. Hiring a locum tenens physician takes away some of the pressure to make a permanent employment offer quickly, so practice partners can take the necessary time to find someone who is right for the environment and culture.
At the same time, patients don't have to experience gaps in care, which makes them less likely to abandon the practice for another. The locum tenens physician can be a critical factor in keeping a practice running smoothly when there are unfulfilled clinical positions.
Sometimes Locum Tenens Doctors Become Permanent Staff Members
Another positive side effect of employing locum tenens physicians and other clinicians is that sometimes they really click with the rest of the practice. In some cases, the locum tenens physician him- or herself turns out to be a great fit for the practice needs, and once this is established, the practice can extend a permanent employment offer. Not all locum tenens physicians are interested in taking a permanent position, but some are, and the locum tenens period offers the perfect way for a practice and provider to "test drive" the relationship.
Locum Tenens Is a Win-Win Situation
Locum tenens jobs can be a true win-win situation, as long as employers work with locum tenens providers with high standards and a proven track record. A locum tenens provider should have an extensive network of clinicians, and should be ready with CVs and other requested information so that employers can make a strong choice in a short amount of time.
When a clinician vacancy exists, regardless of the reason, All Medical Personnel is ready with an extensive, screened selection of physicians, nurse practitioners, and PAs ready to work in your hospital, clinic, or other healthcare organization. Placing physicians in 50 specialties as well as primary care doctors and hospitalists, All Medical Personnel pays PAs and nurse practitioners as W-2 employees, and doctors as 1099 contractors, an arrangement that makes the most sense for both employers and clinicians.
If your hospital or practice is interested in blending locum tenens hiring into your overall staffing strategy, we invite you to contact us at any time. Letting us know about your locums staffing needs is an easy first step to ensuring you're able to provide ongoing patient services without compromising your standards. Schedule a consultation today.