Sometimes, Hospital Employees Are Not Employees
An increasing number of healthcare providers consider locum tenens physician jobs to be an important part of today's staffing strategy. But why is that so, when hospitals are so concerned with retaining permanent physicians?
When locum tenens is incorporated into a hospital or healthcare system's staffing strategy, permanent physicians who want to work more reasonable hours or take less call are able to take needed time off without worrying about things like surgery backlogs or lack of consistent quality patient care.
The healthcare industry is experiencing a higher level of tumult in recent years due to a range of new laws and regulations. Not only are millions more people insured under the Affordable Care Act (ACA), providers have had to cope with directives like Meaningful Use and the transition to ICD-10 coding. Locum tenens physicians, PAs, and nurse practitioners help practices deliver care consistently despite a less predictable healthcare delivery environment.
More Hospitals Embracing Temporary Physician Jobs
Most people think of "temp jobs" as fill-in secretaries or seasonal workers, but healthcare as an industry is welcoming temporary workers as providers cope with staffing shortages and increased patient load. Unsurprisingly, hospitals experiencing doctor and nurse shortages often turn to staffing agencies for help.
Naturally, hospitals would prefer to hire and retain permanent staff members, and locum tenens jobs can actually help them do this. By employing physicians on a temporary basis, hospitals relieve some of the pressure to hire as quickly as possible. This allows them to take the time to find the physicians and nurses who represent the best fit with their system without having to turn away patients or risk losing them to competitors.
Differentiating Between Employees and Independent Contractors
One critical distinction that must be addressed when filling locum tenens physician jobs is that between "employees" and "independent contractors." It's not uncommon for healthcare providers to hire locum tenens physicians as independent contractors, because in many ways, this arrangement makes the most sense. Any of the following criteria indicate that an independent contractor, rather than an employer-employee relationship is worth considering:
• You need the worker to furnish his own tools or equipment.
• Your worker doesn't have a significant investment in your facilities.
• Your worker realizes a personal profit or loss as a result of his work.
• Your worker may work for more than one provider simultaneously.
• Your worker's services are available to the general public.
Doctors are more likely to fulfill one or more of these criteria than are PAs and nurse practitioners.
PA and Nurse Practitioner Jobs: Advantages of Employing with a W-2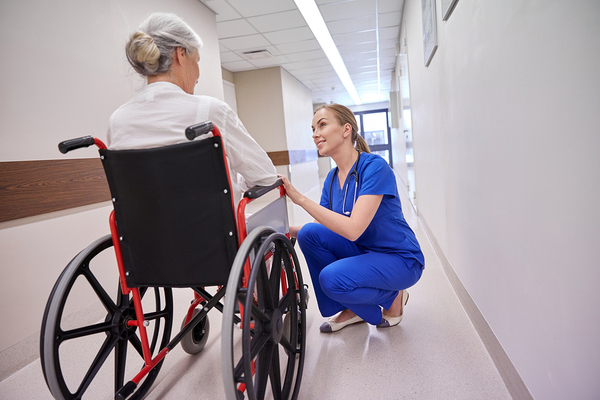 Working with agencies that hire PAs and nurse practitioners with W-2s may have significant advantages.
While hiring physicians as contractors may make sense, the situation can be a bit trickier when it comes to PAs and nurse practitioners. And you don't want to misclassify people as independent contractors when they actually fulfill criteria for being employees. Though there are specific tests, the IRS offers this general guidance: "If you have the right to control or direct not only what is to be done, but also how it is to be done, then your workers are most likely employees."
Yes, terminating relationships with contractors is simpler, but misclassifying people as contractors can land an employer in trouble. Workers who believe they have been misclassified may complain to the US Department of Labor or their state Department of Labor. Even unintentional misclassifications can be costly, and include wage penalties, back FICA taxes, and $50 for each W-2 form the employer failed to file. Healthcare providers enjoy greater peace of mind and stability working with agencies that employ PAs and nurse practitioners as W-2 employees rather than independent contractors.
Hospital employees today may not, in fact, be "employees" as the IRS defines them. Sometimes they may be classified as temporary workers or as independent contractors. More healthcare providers, including hospitals, are realizing the benefits of locum tenens positions for keeping healthcare services of consistently high quality while retaining their core team of permanent employees when increased patient load or clinicians taking paid time off might otherwise limit services.
Choose a Customized Approach to Locum Tenens Staffing
Working with a locum tenens staffing agency with the experience and expertise to know whether employing doctors, PAs, and nurse practitioners as independent contractors or W-2 employees (and why) helps ensure fewer staffing hiccups and fewer worries about the potential for problems if those professionals are found to be mis-classified. All Medical Personnel Locum Tenens, with over 26 years of staffing success, understands the role of locum tenens positions in today's healthcare environment. We encourage you to schedule a consultation at your convenience, and take that first step toward your stronger staffing strategy.