How Population Health Management is Creating New Opportunities for Locum Tenens
The career path of the typical physician is quite different than it was a generation ago. For one thing, implementation of the Affordable Care Act (ACA) has put millions more Americans onto insurers' rolls at the same time as a large population bulge, the Baby Boomers, reaches retirement.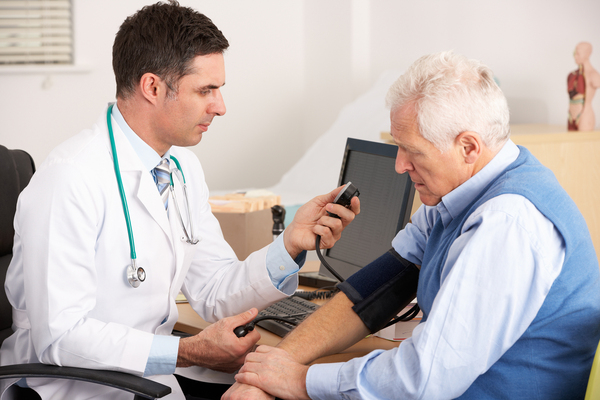 Demand for healthcare services continues to increase.
Furthermore, mergers and acquisitions among hospitals and practices have been happening at a rapid pace, and a physician shortage of 12,500 to 31,000 primary care physicians is projected by the year 2025.
As the swell of Millennial generation medical school graduates enters the medical workforce, so does a different attitude toward career that includes more attention to work-life balance. All these factors are making locum tenens an appealing career option for an increasing number of physicians. Fortunately, hospitals and other medical facilities can benefit tremendously from locum tenens physicians as well, particularly as population health management overtakes traditional fee-for-service healthcare delivery.
How Population Health Management Works
For decades, medical services have been delivered on a fee-for-service basis, which has unintentionally incentivized overuse of services in some cases, driving healthcare costs upward. With a population health management approach, however, business intelligence tools are used to aggregate patient data and provide physicians with a comprehensive clinical view of each patient. The goal is to use this wealth of data to improve clinical outcomes and contain costs simultaneously.
Care management is a major component of population health management, and it typically revolves around improving medication management, improving self-management among patients, and reducing care costs by reducing, for example, hospital admission rates. Locum tenens offers several benefits to facilities transitioning toward a population health management care delivery model.
Locum Tenens Lets Healthcare Providers Ask, "What If?"
As physician practices and hospitals grapple with the day-to-day realities of population health management, they may find that they need to test out ideas without having to commit to them if they don't work out. For example, if a large, multi-specialty practice looks at the data and concludes that adding a second cardiologist would help distribute workload better, serve patients more quickly, and deliver a return on investment, locum tenens can let them try it out. Locum tenens providers that work with specialists as well as general practice physicians help practices test out whether having that second cardiologist is a wise investment without having to take the major step of adding a cardiologist to the permanent staff.
Scaling Services Up or Down as Needed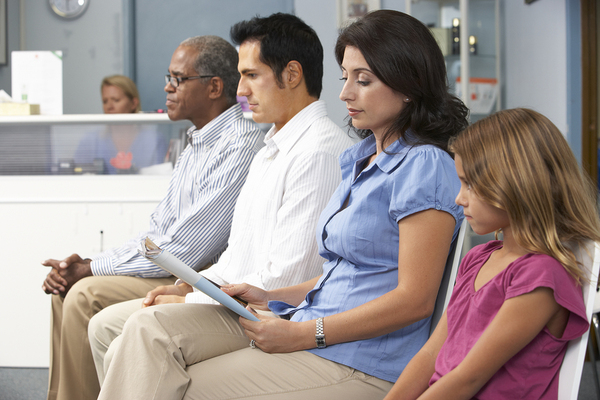 Locum tenens allows healthcare facilities to "right size" staff at any time.
Throughout the business world, the ability to scale operations up and down with agility can be an enormous competitive advantage, and this is true with healthcare provision too. Suppose a practice looks over a decade of data and realizes they have a busy season and a slow season. Or suppose a practice in a tourist destination sees a surge in patient load during vacation season. In each of these cases, hiring locum tenens physicians helps them keep their staff at precisely the right level for the patient load. A core staff of physicians and other clinicians can be supplemented as-needed to address patient needs as trends in patient load are discovered.
Taking Some of the Pressure Out of the Permanent Hiring Process
Figuring out the optimum way to staff hospitals and practices as more of them transition toward population health management will take time. What's more, hiring a physician is a process that can take months even under the best of circumstances. Locum tenens allows facilities to advertise their permanent positions and take the time they need to evaluate job candidates thoroughly before making a permanent hire. It can prevent costly hiring mistakes, and there are situations in which the locum tenens physician her- or himself is an excellent fit for a facility and can be hired on permanently.
Countless factors affect how healthcare is delivered, and a certain level of unpredictability is to be expected as managed care replaces fee-for-service, Baby Boomers retire, and formerly uninsured people obtain coverage. Locum tenens can be a strategic way for facilities to staff at the correct levels, and can be an appealing career choice for physicians at various life stages.
New physicians can test out different healthcare environments, while new parents can scale back hours to accommodate their new responsibilities, and doctors nearing retirement can choose to step down their practice rather than retire altogether. Whether you're a physician interested in locum tenens work or a medical facility manager interested in hiring locum tenens, All Medical Personnel Locum Tenens encourages you to contact us at any time.