How Locum Tenens Can Help Hospitals Beat the Doctor Shortage
Figures from 2015 indicate that the demand for primary care physicians has been "insatiable," and that family care physicians are the most frequently-placed clinicians.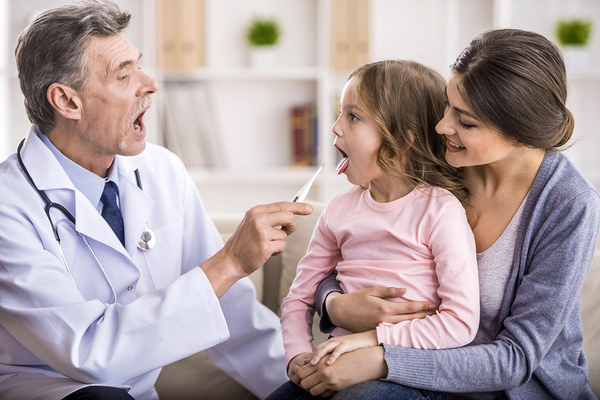 Family care physicians are and will continue to be in high demand over the next decade.
Internists rank a close second place. The rest of the top 10 in-demand specialties from 2015 are:
Hospitalists
Physician Assistants / Nurse Practitioners
OBGYNs
Pediatricians
Gastroenterologists
General Surgeons
Orthopedic Surgeons
Pulmonary / Critical Care Specialists
An emerging trend in physician placements is the increase in hiring in larger urban areas compared to smaller cities and rural areas. Over the next decade, a shortage of nearly 90,000 physicians is expected. It's not easy to plan for unknown recruiting challenges; family practice physicians represent the biggest deficits today, yet not that many years ago, cardiologists and OBGYNs were most challenging to find.
Consequence: Fierce Competition for Highly Qualified Doctors
More students are entering medical schools and residency programs than were doing so a decade ago, but many of today's new physicians choose to specialize rather than going into primary care. Their reasoning is that specializing will allow for better work-life balance. So even though there are more physicians graduating, competition for highly qualified doctors remains intense. Fewer physicians choose to go into private practice these days, but are looking for a more stable environment where financial backing already exists. This is good news for hospitals and healthcare systems looking to hire, but there is no denying that competition for outstanding doctors is serious.
Consequence: Increased Risk of Burnout for Doctors
The intense competition for physicians affects physicians themselves in some negative ways as well. While they may be able to look forward to more generous signing and relocation bonuses, the fact that the physician shortage appears to be long term indicates that physician burnout is a real risk. That situation is bad for physicians, their employers, and their patients. One way physicians are striking a better work-life balance is by choosing to make a career of locum tenens work. Flexibility is required on the part of the physicians, of course, but along with that comes more control. And with that degree of control comes better protection against burnout.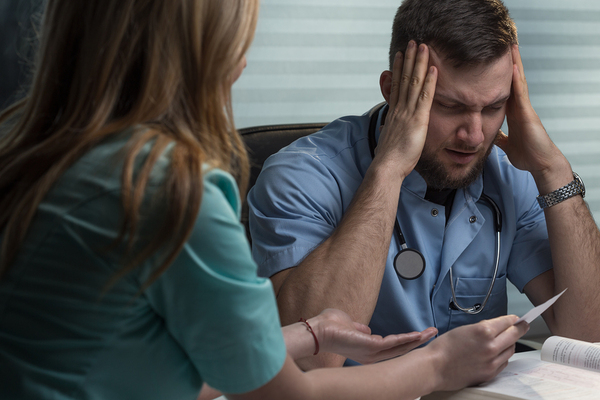 Physician burnout is a real risk in a highly competitive healthcare economy.
How Locum Tenens Benefits Facilities in the Recruitment Process
Medical facilities benefit from locum tenens doctors in multiple ways. The most obvious is that they can continue to operate on a normal or near-normal basis and won't have to forego the revenues that would be lost from doing without a practitioner. Another major way facilities benefit from locum tenens doctors is that it takes some of the pressure off the recruitment process. Hiring managers are less likely to go ahead with a hire they're not fully confident with, knowing that the practice is moving forward with locum tenens help.
How Locum Tenens Benefits Doctors Seeking Work-Life Balance
Locum tenens work offers doctors better work-life balance because they can try new schedules and locations. They can also be quite specific with their locum tenens recruiters in terms of whether they're after, for example, shorter weeks with longer days, intense assignments followed by time off to regroup, or even part-time work. For new physicians, locum tenens work allows them to find out for themselves which work environments and settings are most appealing. When offered a permanent position, doctors who have worked locum tenens will be less likely to accept an offer that doesn't suit their strengths.
The reality of the doctor shortage affects facilities, hiring managers, and doctors themselves. Locum tenens doctors offer hospitals and other healthcare providers the breathing room they need to take the time to find the right person for an unfilled clinical position. They also offer physicians a better work-life balance, and the opportunity to learn which medical settings work best with their strengths as a physician.
Whether you are part of a facility facing hiring challenges, or whether you're a doctor interested in less traditional career opportunities, All Medical Personnel Locum Tenens invites you to contact us at any time. We would be delighted to discuss your needs or answer any questions you may have.