Discover the Key Benefits of Occupational Health Jobs
Occupational health is a multi-disciplinary field that focuses on the safety and health of people in the workplace. While some occupational health clinics only serve employees, others serve employee families as well. The primary goal of occupational health jobs is to ensure that all employees are sufficiently healthy physically and mentally to safely pursue their work.
The healthcare provider in an occupational health clinic monitors worker health through a number of types of health examinations. Some of these exams assess how suitable a worker is to carry out certain functions, or assess impairments that may relate to on-the-job exposure to hazards, such as hearing loss caused by working in a loud environment without sufficient hearing protection.
Other tasks of the occupational healthcare professional include pre-employment health screenings, return-to-work exams, end-of-service exams. Typical occupational health clinics are more well-structured and predictable than standard physician practices, and they tend to be lower stress environments where complications are rarer. An occupational health clinic can be a terrific choice for the locum tenens provider. Here is some of what the occupational health professional can expect.
Management of Injuries
When someone is injured on the job, often it is the occupational health professional who addresses the injury, at least initially. Injury management is also a common responsibility of the occupational health provider, as is determination of when it is safe for an injured employee to return to work. Some occupational health services also offer some physical therapy and rehabilitation services to injured employees.
Screening for Substance Abuse
Many workplaces require pre-employment drug testing, as well as drug testing after any on-the-job injuries. Employers want to reduce the rate of accidents and limit risk with strategically applied drug screening exams. For example, a company with a CDL (commercial driver's license) pool may make drug screening part of pool management. Drug tests may be evaluated on-site, or they may be shipped to a lab for processing.
Physical Exams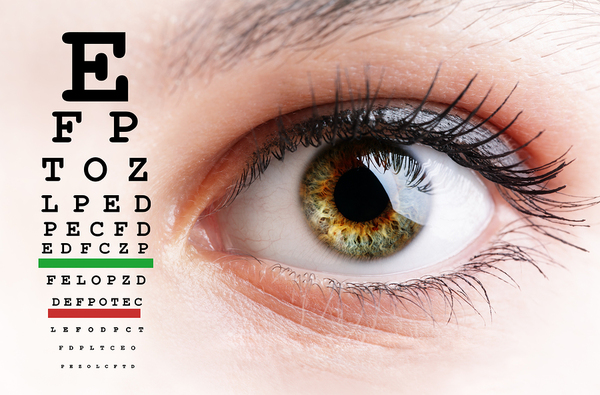 Vision screenings may also be the responsibility of the occupational health clinic.
Occupational health clinics usually offer a range of basic physical exams to identify potential health issues or physical limitations before a new employee begins work. Exams may include back health screening (lift tests), hearing tests, basic vision tests, and pulmonary function tests. Some occupational health clinics also provide annual physical exams, exams required by the Department of Transportation, and respirator fit exams for those working in hazardous conditions.
Environmental Health and Safety
When an occupational health provider is involved in environmental health and safety, related tasks might include site visits to assess injury or environmental hazards, evaluation of work environments, identification of potential ergonomic problems, and making recommendations for eliminating (or reducing) health hazards in the workplace.
Why Occupational Health Jobs are Perfect for Locum Tenens Providers
The relative predictability of the occupational health sector is only one reason why this can be such a great fit for the locum tenens provider, and there are many others. One reason many locum tenens doctors choose occupational health jobs is because the risk for malpractice is extremely low compared to other physician positions, so they can practice with less worry.
Additionally, with occupational health, minimal training is required, because most services are related to acute care and wellness. Therefore, providers can plug in quickly and hit their stride right away. And perhaps one of the biggest perks of working in occupational health is that these clinics typically also employ a full support staff, so providers can focus on spending time with patients, rather than typical administrative tasks like unraveling billing and insurance problems.
Healthcare providers who choose locum tenens jobs, for whatever reason, may find that occupational health services work provides an interesting, relatively low-stress environment, along with an excellent environment in which to develop basic health examination skills. All Medical Locum Tenens specializes in placing physicians, nurse practitioners, and physician assistants in occupational health. In fact, we have hundreds of exclusive occupational health jobs throughout the country.
Are you interested in locum tenens positions? If so, we invite you to search jobs and contact us if you have any questions. Locum tenens jobs are now considered a strategically smart career choice for the provider who wants less stress and more predictability than running an independent practice or working for a busy hospital. Placing locum tenens physicians, nurse practitioners, and physician assistants is our specialty, and we are eager to help you find your perfect healthcare job match. Contact us to learn more.